This Halloween Classic Depicts Salem As An Underdog City of Atonement
[x_blockquote type="left"]It also features the first-ever gay character in a mainstream animated film.[/x_blockquote] Salem takes great pride in being 'No Place For Hate.' It was among the first communities to adopt a nondiscrimination ordinance that included protections for all LGBT citizens, received a perfect score by the Human Rights Campaign, and is home to a prestigious award organization that honors social justice warriors.
The community rallies to stamp out any glimmer of discrimination with such speed and vigor, it's clear the lessons from 1692 have been learned despite Hollywood's long fixation on the city's sins with dark portrayals like The Witch, Lords of Salem, American Horror Story: Coven, and WGN's Salem to name just a recent few.
Not all depictions of Salem live and die at the gallows, however. In the 2012 stop-motion animated film ParaNorman, a young squad of outcasts confront bullies, well-meaning zombies and misunderstood spirits in this remarkably fun and poignant reflection of the city's long atonement.
Visit http://ParaNorman.com for more. The new full-length trailer for the animated zombie comedy event of the summer. ParaNorman, the follow-up to the Oscar nominated Coraline, is the story of a boy who must use his ability to speak with the dead to save his town from an ancient curse, a hoard of invading zombies, and their own small-mindedness.
In the movie, Norman is an eleven-year-old clairvoyant tasked with carrying out a ritual to protect his town from a 300 year-old wrongfully accused ghost-witch. Those responsible for condemning her to a bitter eternity return from the dead to ask for forgiveness and help make things right. Wrapped in a Scooby-Doo meets Goonies milieu, the story unfolds brilliantly through its dazzling on-screen craftwork with prevalent themes of acceptance and self-empowerment. Quite notably, it also just so happens to feature the first-ever gay character in a mainstream animated film.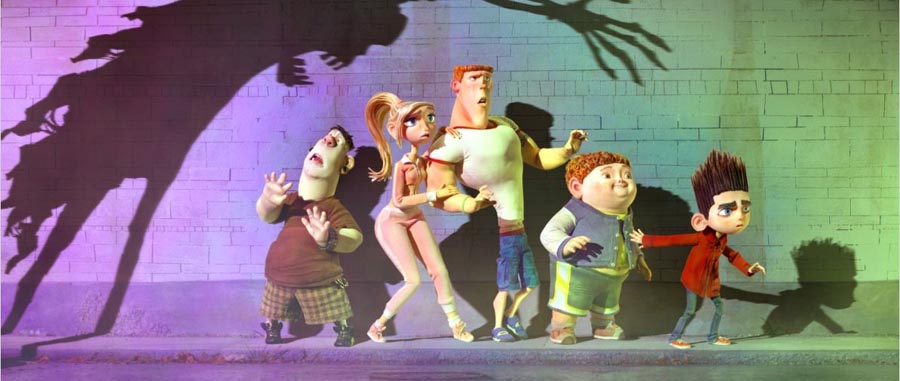 While not technically set in Salem, Massachusetts – "Like Salem but a really, really rubbish version of Salem. Salem on a budget," according to writer and co-director Chris Butler – the film is heavily inspired by its history and aesthetic. Members of the production team spent four days touring Massachusetts, taking nearly 4,000 photos to help build a world that features other local landmarks such as the Old North Cemetery in Weymouth, bell tower in Hingham, and the Northfolk County courthouse in Dedham.
Get lost in the production gallery below to discover the role and influence Salem plays in this charming Halloween classic.
[envira-gallery id="7236″]
[the_grid name="Featured Content Not full width"]
Comments
comments